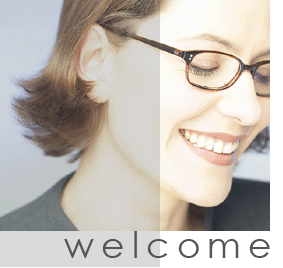 Smith General Dentistry was founded by Dr. Norval R. Smith in 1952. He was joined by his son, Dr. Gregg A. Smith, in 1988 until Dr. Norval retired in 2002. Today, Dr. Gregg, along with his experienced, loyal, friendly and professional staff always remember why we're here. Our philosophy has always remained the same: We stay current with the latest dental techniques and technology and practice the best dentistry. We always make the patient feel comfortable, appreciated and welcome.

We take great pride in creating and recapturing beautiful healthy smiles. Our promise to you is that the veneers, fillings, crowns and bridges we create will look as good or better than the teeth nature gave you. Come and see why eighty-five percent of our new patients are referrals from our existing patient base.
Welcome!!! We're glad you're here!!! -Gregg A. Smith, D.D.S.

---
Gregg A. Smith, D.D.S.
3912 E. 31st Street, Tulsa, OK 74135
Office: 918-747-0850, Fax 918-747-0863
FrontDesk@GreggSmithDDS.com


| | |
| --- | --- |
| | www.GreggSmithDDS.com is a great tool for our patients. You can: Fill out "Paperless Patient Forms" to digitally sign in our office; View upcoming appointments; Request appointments; Refer family and friends; Get dental education. When you enroll through the "Patient Information" link or through our office, you can: View and pay your bill by electronic check, Visa, MC, Discover and Amex; Review previous treatments, as well as needed treatments not performed yet and much more!!! |
© Images contained in this website are protected by copyright and may not be downloaded, republished, retransmitted, reproduced or otherwise used as a stand-alone file.